Big Sky Montana Sunset Looking Like a Fireball in the Sky.
Big Sky Montana Sunset Looking Like a Fireball in the Sky.
After being in Montana working for the past 3 weeks, there is one thing I can say and that is Big Sky Montana, offers Big Sky Sunsets. These pictures are not filtered, nor edited and captured with my iPhoneX.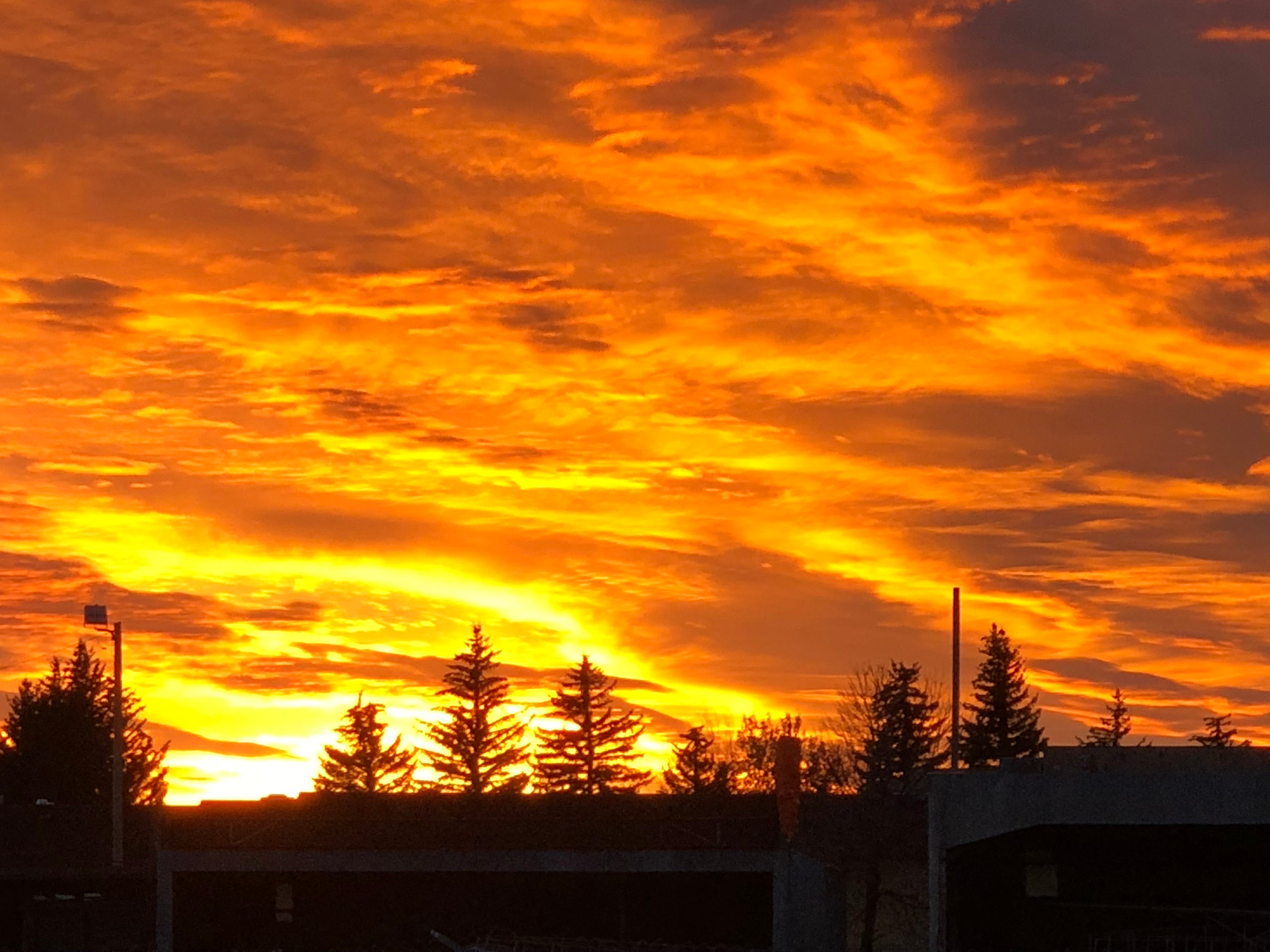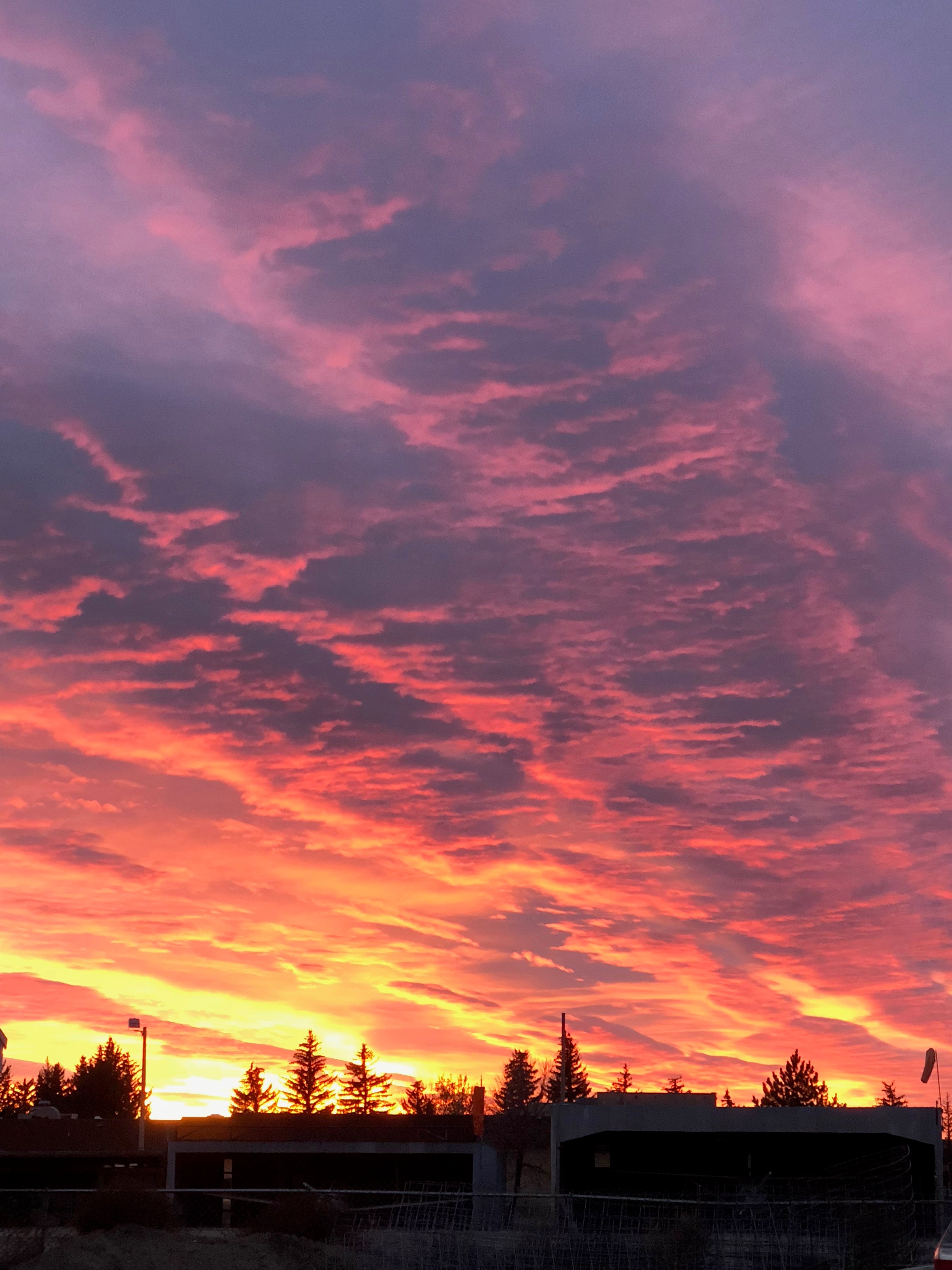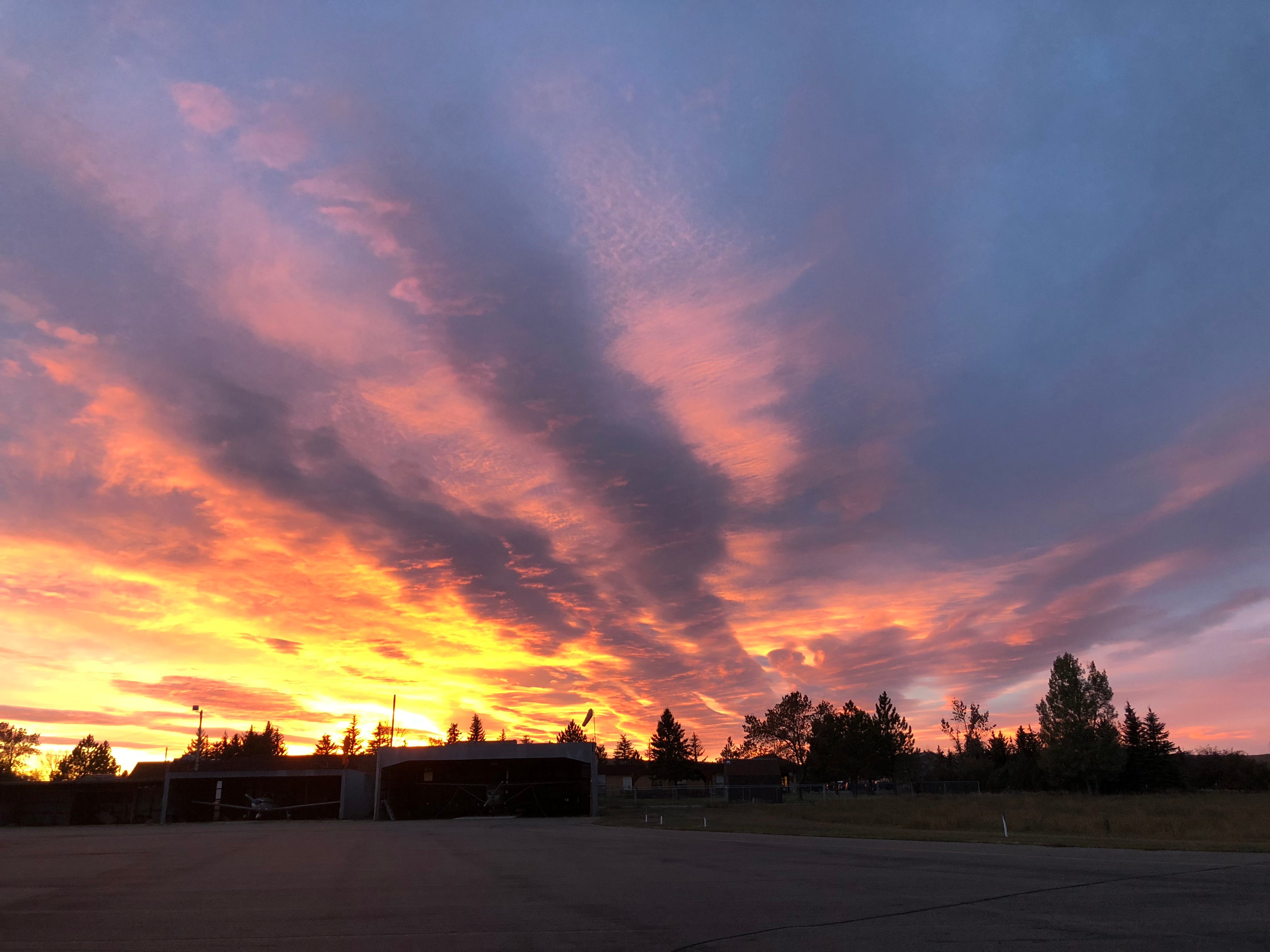 These photos were taken at our campsite at the Roosevelt County Fairgrounds in Culbertson, Montana.  This was our home for nearly a month while we worked the Sidney Sugar Beet Harvest.  Culbertson is a tiny town in northeastern Montana with a population just under 800 people.  Some of that might be cows. Stroll on in to the Wild West Diner and grab yourself the best biscuits and gravy this side of the Mississippi. We made some great friends and the money was good and we will be doing it again next year.  Be sure to follow our friends Sarah and Amanda of The Reeves Route on Facebook.
Check out Julia's post Sugar Beet Harvest Survival Kit to know what to expect and what to bring along.  We also provide more insight into the hiring process, the pay and the work itself in Sugar Beet Harvest – 2018.
We had such a great time overall I even wrote a song about it.
Lyrics (Sung to the tune of Michael Jacksons' Beat It)
You know you like your coffee with some sugar man.
But it ain't coming from no sugar cane.
You know you like it sweet, with that funky sugar beet.
Just beet it!
For more fun and adventure from the Trippin Brehenys check us out on YouTube.
We would love to hear about your experience working a beet harvest or any other workamping gig for that matter. Please leave us a comment below and don't forget to like, subscribe and share.
Until next time, we'll be seeing you… On The Road!