Day Trip Through The Grand Tetons.
Day Trip Through The Grand Tetons.
Awhile ago we drove down to Jackson Hole Wyoming to pick up my mother who flew up to visit us in Yellowstone National Park. On this trip, we drove through The Grand Tetons. The Tetons are a mountain range that were formed about 10 million years ago due to massive earthquakes which caused the western end to shoot upwards and the eastern edge to shoot down. Although this is not the most interesting thing about The Grand Tetons. No, the most interesting thing about The Grand Tetons is how they got their name. When searching the term "How were the Grand Tetons named?" on Google, the following result comes up; "French trappers are responsible for naming the three peaks now known as the South, Middle, and Grand Teton. They called the mountains "Les Trois Tetons," or "The Three Breasts." The Grand Teton—the tallest of the three—literally means "the big tit."
Whoo hoo, what a way to name a mountain range. I personally would like to start a petition to change the name of the mountain range to The Grand TaTas. Please reply to this post with your response to approve or reject the renaming of the Tetons to the TaTas.
How fitting that this post is coming to you just a little over a week before Breast Cancer Awareness Month (October).
Here are some pictures of our drive down through The Grand Tetons.
Just look at those TaTas!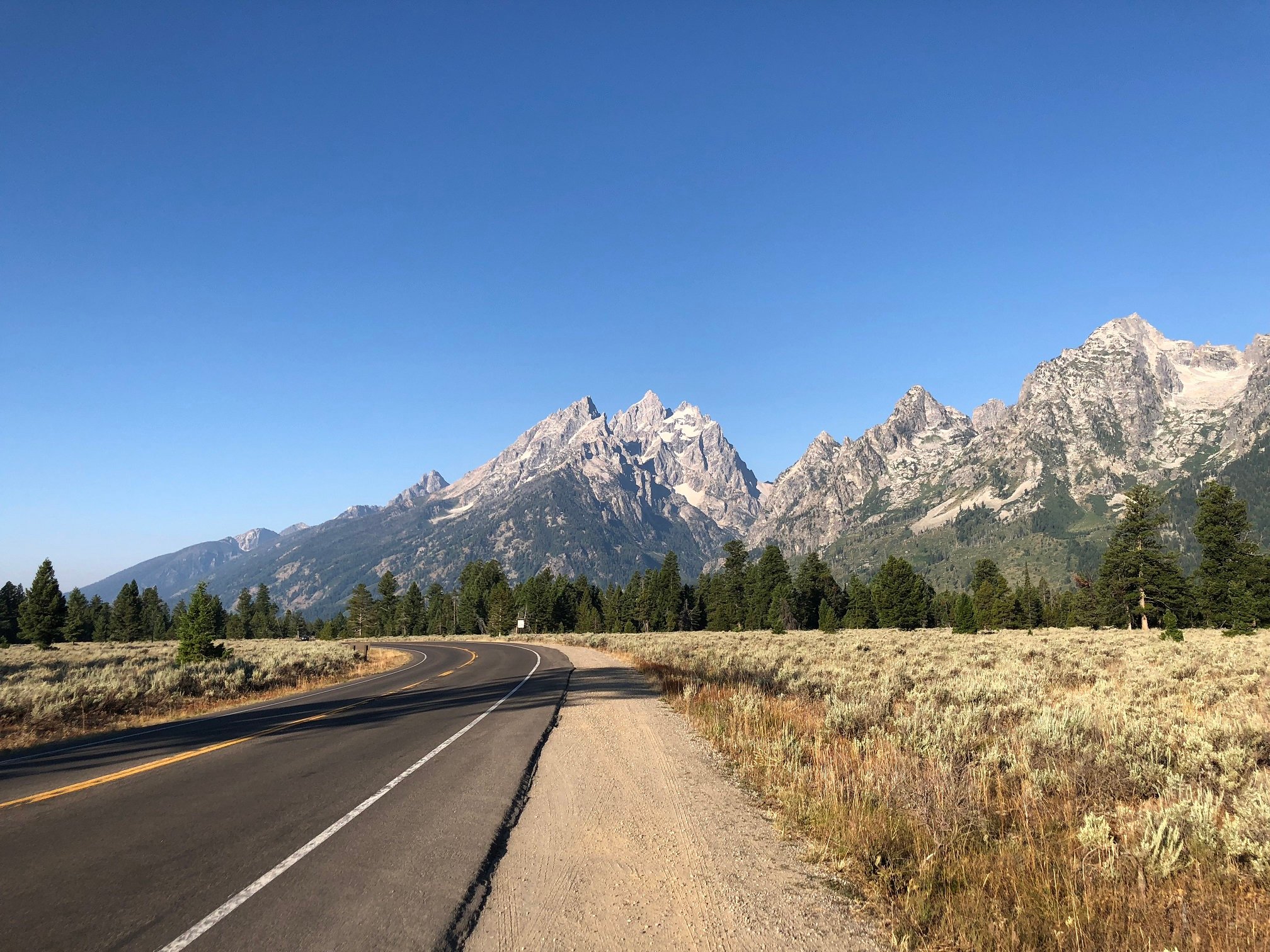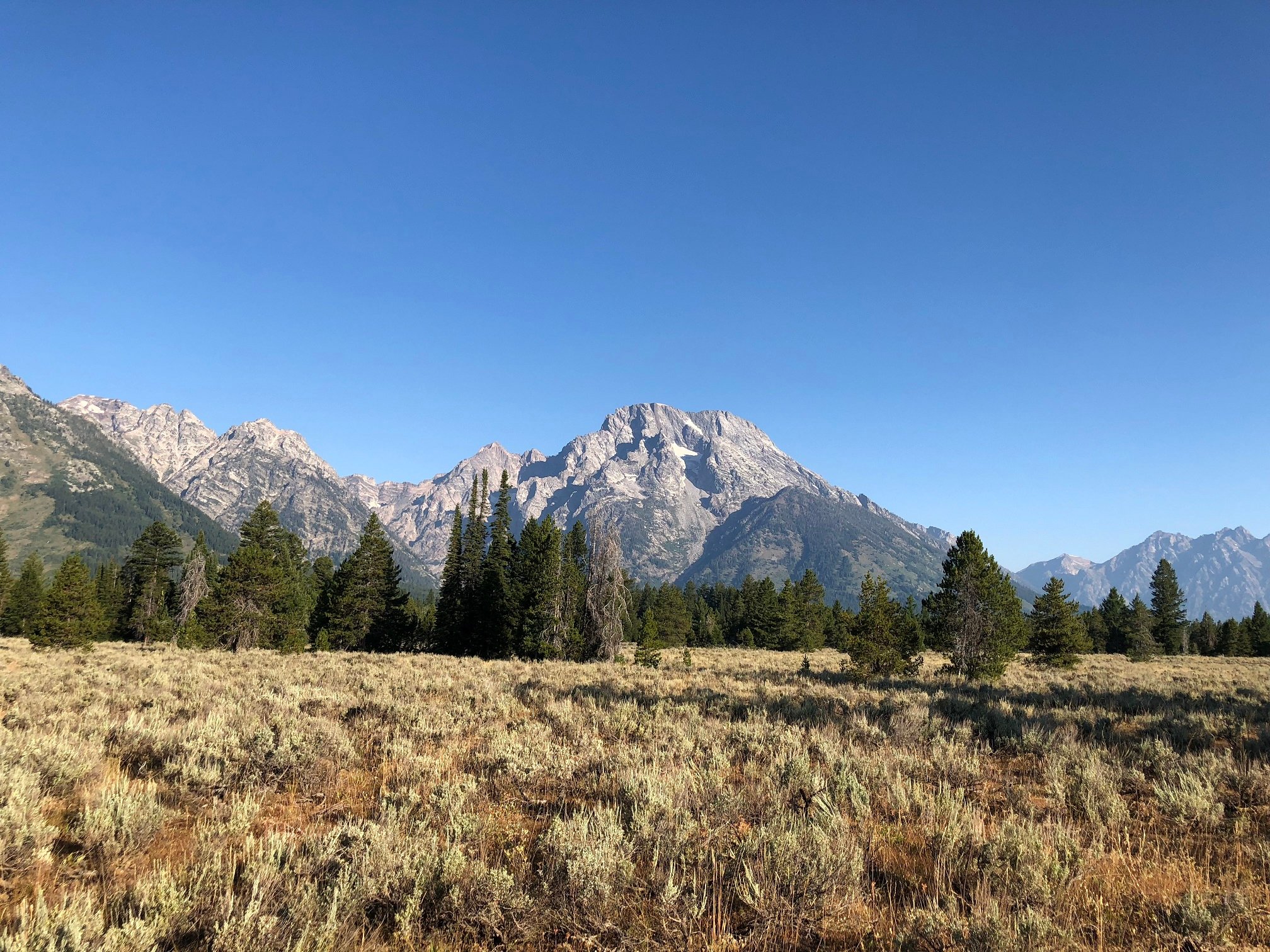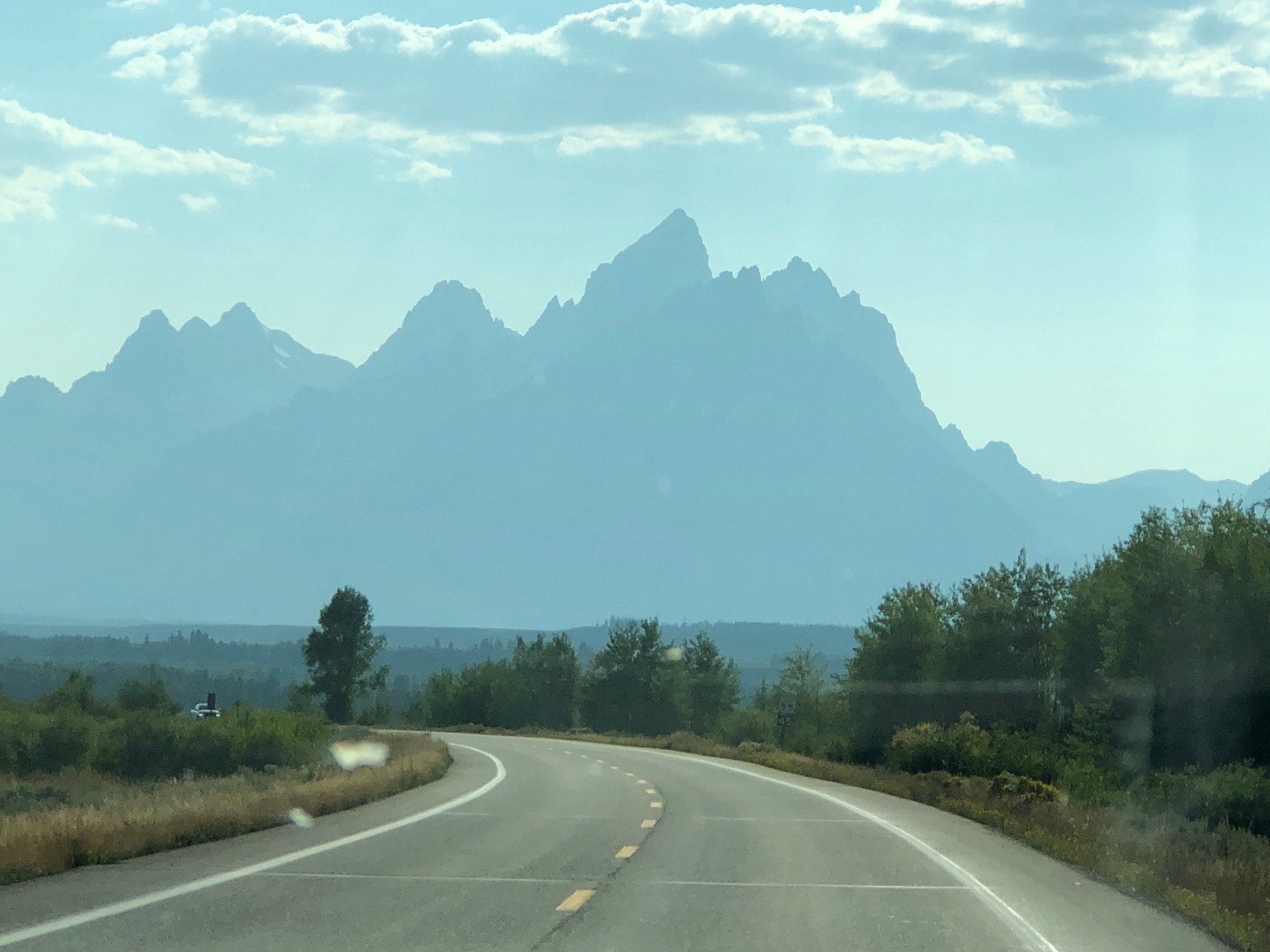 RESPECT THE TATAS!
I also got a great shot of the Yellowstone River on our way back to Canyon Village.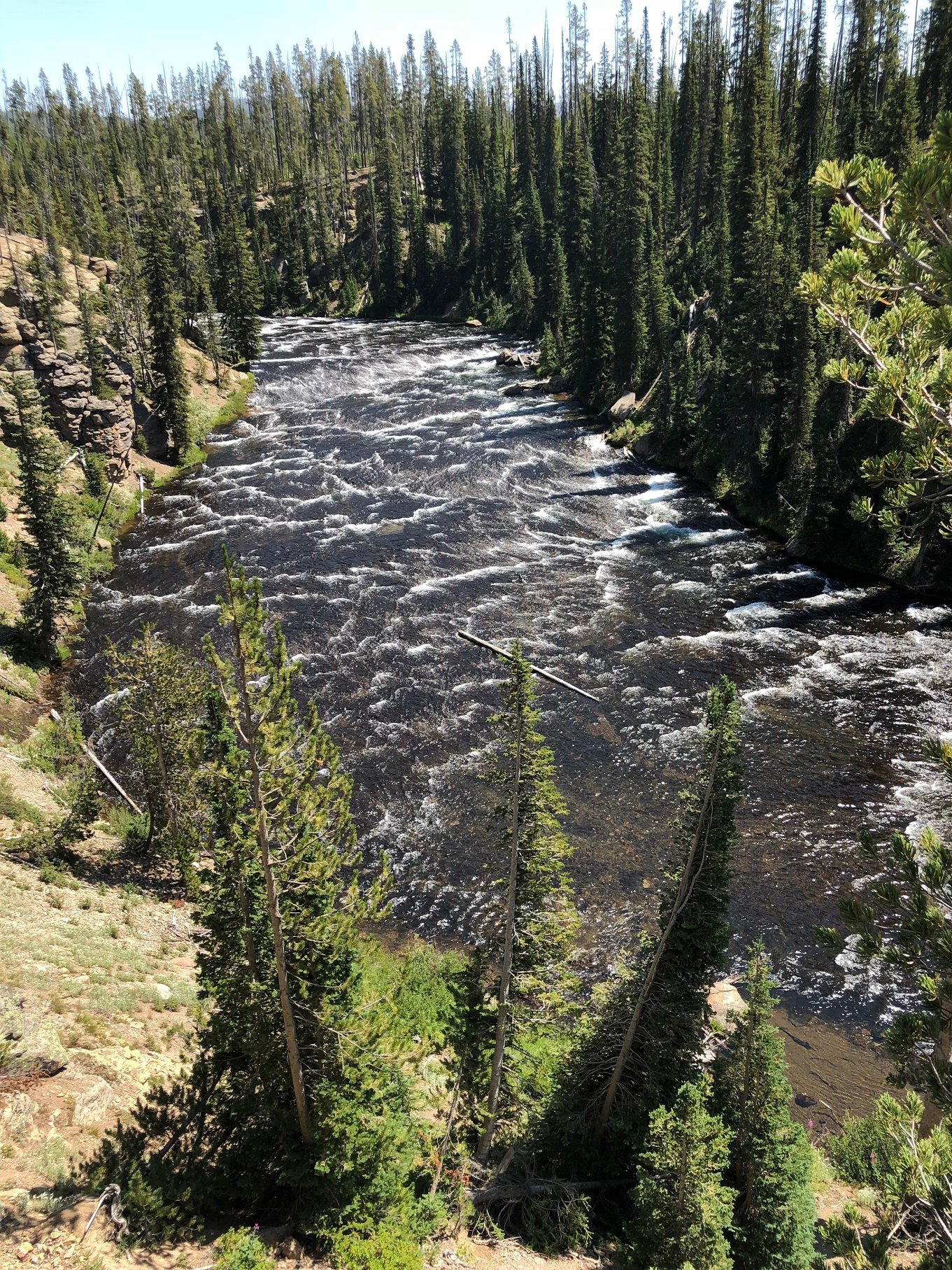 Although my all time favorite part of this day was when we took my mother to her room at the Canyon Village Lodge. We got into her room with her luggage and as she looked around she said "Where's the TV?". "Well Mom, you're in Yellowstone National Park there's no cable here." I said. She settled in for a minute or two then sat on the edge of the bed, looked all around the room and said "You're kidding me right? This is a fucking joke, RIGHT?, There's really no TV?"
No shit Mom, No shit!
Click here to learn more about The Grand Tetons.
Check out more of our awesome travels at Trippin Travels.
Until next time, we'll be seeing you… On The Road!