Yellowstone National Park – It's A Wrap
Yellowstone National Park – It's A Wrap
Leaving Yellowstone is a bittersweet pill to swallow. On one hand, we're tired from working full time in The Canyon General Store and The Adventure Store. On the other hand, we will miss the park with all of its thermal features, wildlife and the peace and quiet of living in a forest. Although we had many adventures in Yellowstone our time was just too short with having to work and trying to fit those adventures around our work schedules.
Yellowstone National Park – It's A Wrap.
A few weeks before we left, my wife Julia and I got to do an intermediate hike to Cascade Lake which is just about a mile north of where we were staying in Canyon Village. The hike was mostly flat and was 2.5 miles in and another 2.5 miles back out. Whenever hiking in Yellowstone National Park you should always be prepared and follow these simple guidelines:
It's best to travel in groups of three or more (we obviously broke that rule on this day.)
Always carry bear spray and know how to use it.

Wear good hiking boots.

Take plenty of water.

Be aware of your surroundings.

Always be prepared to kick some bear ass, as I am in the picture below.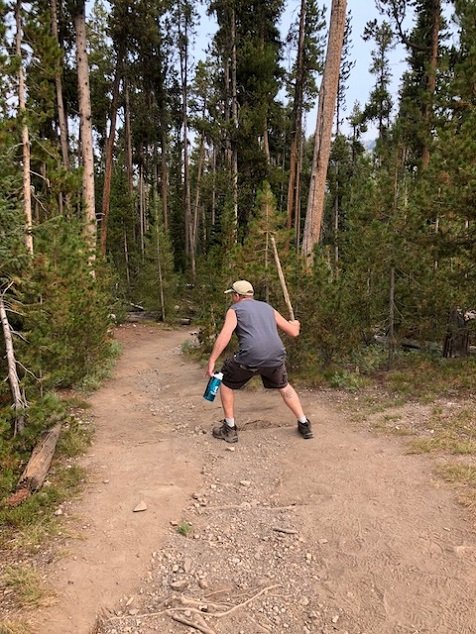 Take time to stop and enjoy the scenery.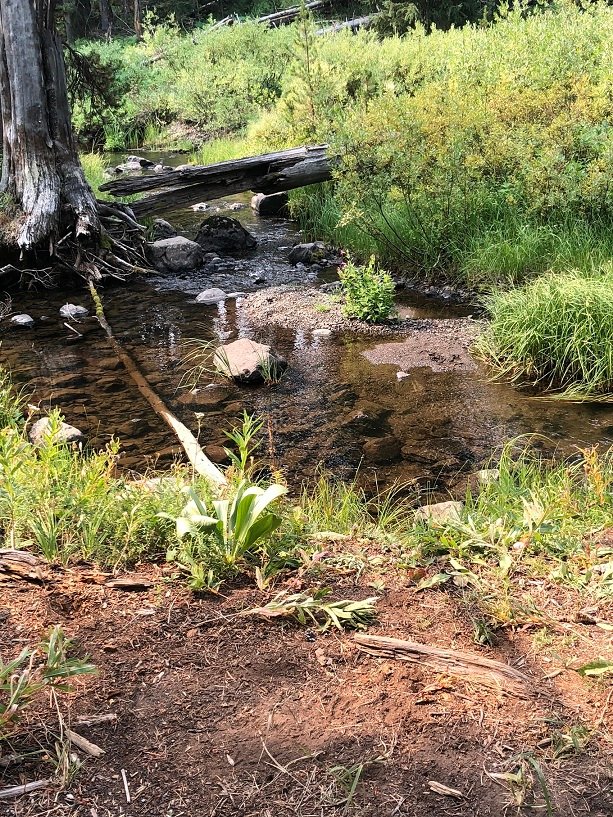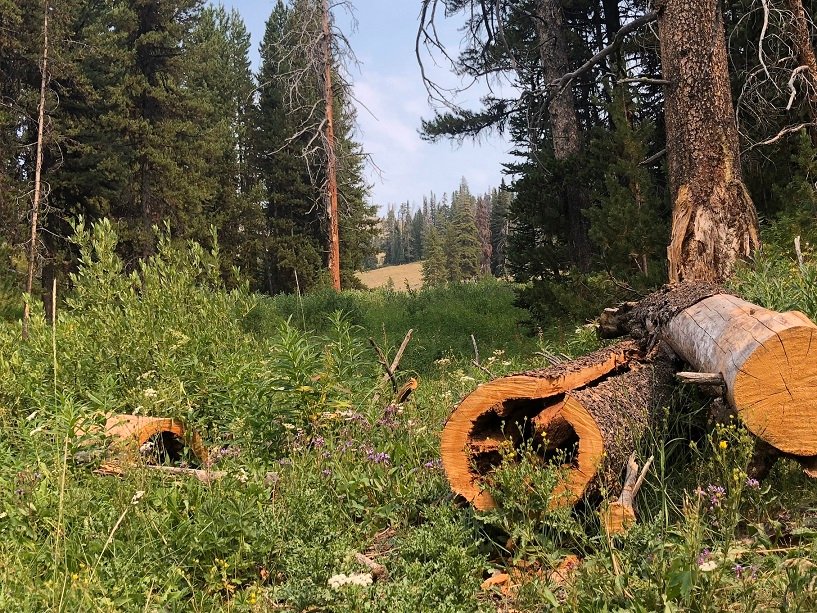 Whenever possible, stay on the beaten path.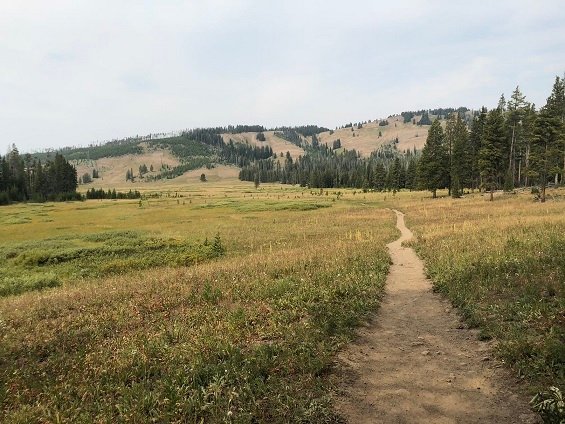 Stare the path down if you must.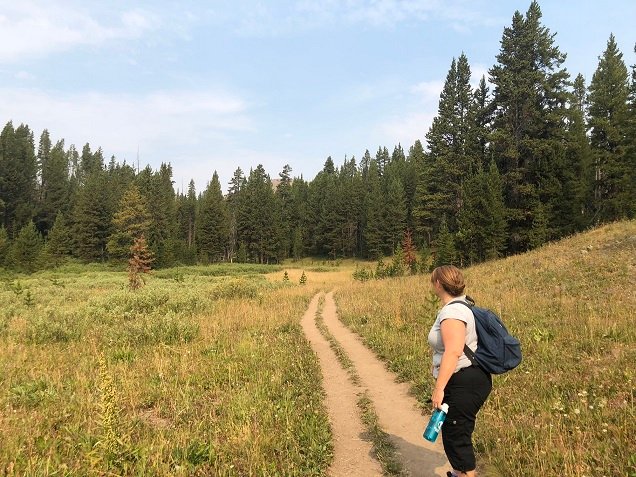 Flash the peace sign when crossing bridges. Optional!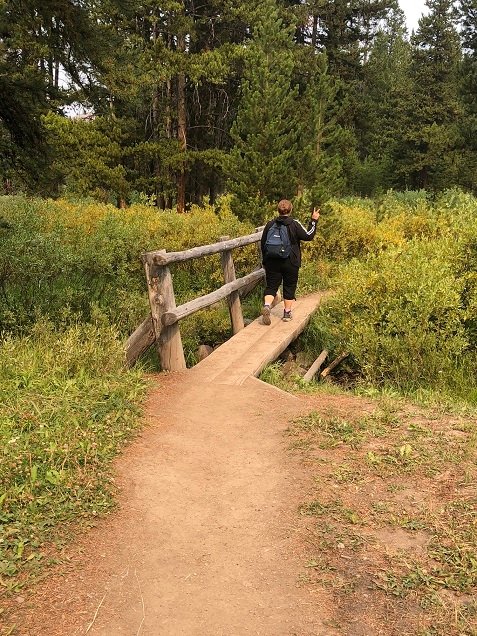 Know that the bridges will get smaller. But seriously, they just kept getting smaller, I should have taken more pictures.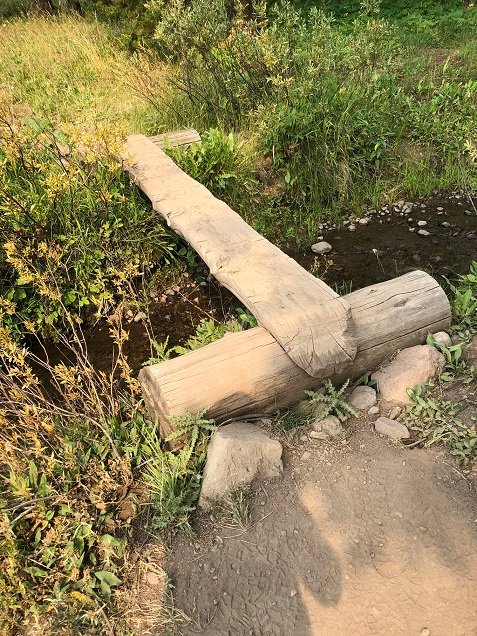 Be at peace with the wildlife.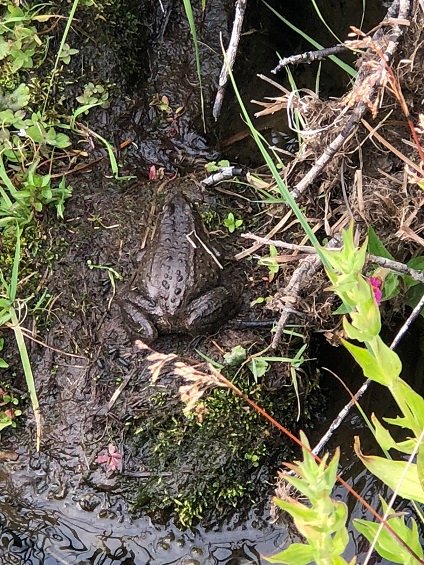 And finally, enjoy the payoff at the end of the trail.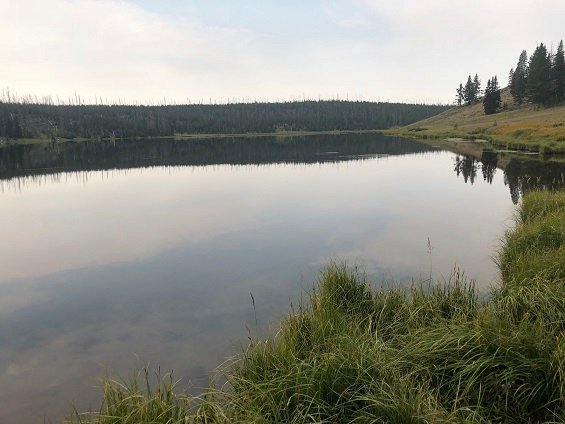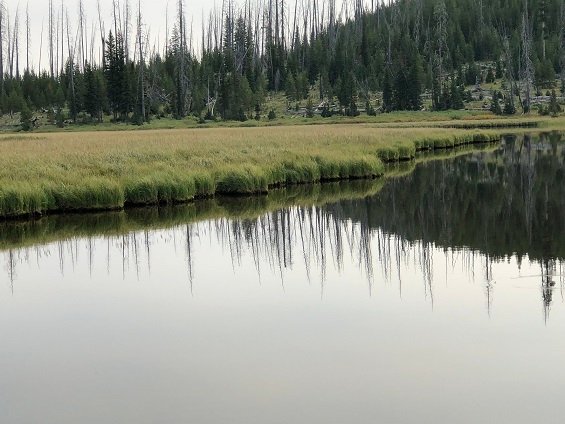 ---
I wanted to do a separate post on Mammoth Hot Springs because it is such an awesome village in the northern part of the park. I opted not to simply due to lack of time. At the time of this writing we have been out of the park for 3 days and I want to start writing about our current and up and coming adventures. I also plan on writing a post about our experience working at Yellowstone but you'll have to check back in for that.
In the meantime here are a few pictures from Mammoth Hot Springs which is located near the north entrance of Yellowstone National Park. The village of Mammoth Hot Springs sits near several hot springs located on a hill of travertine.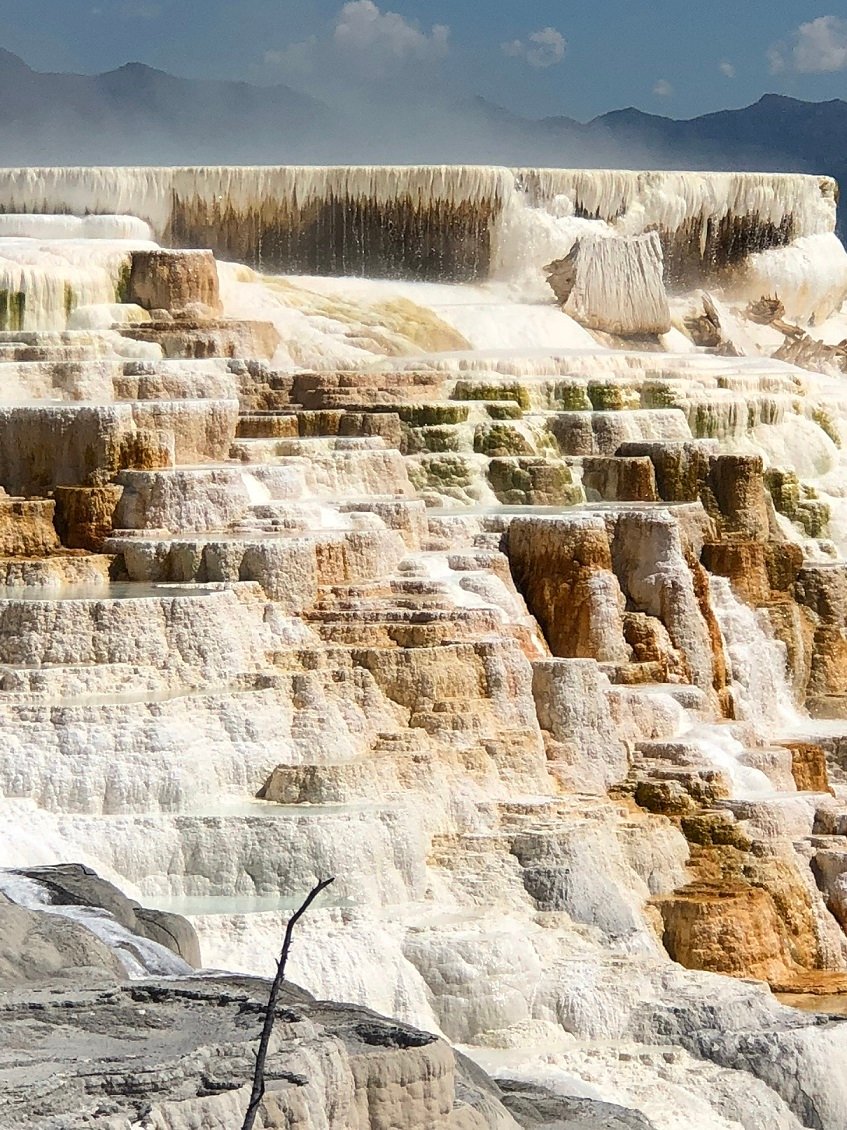 Pretty fucking cool, right?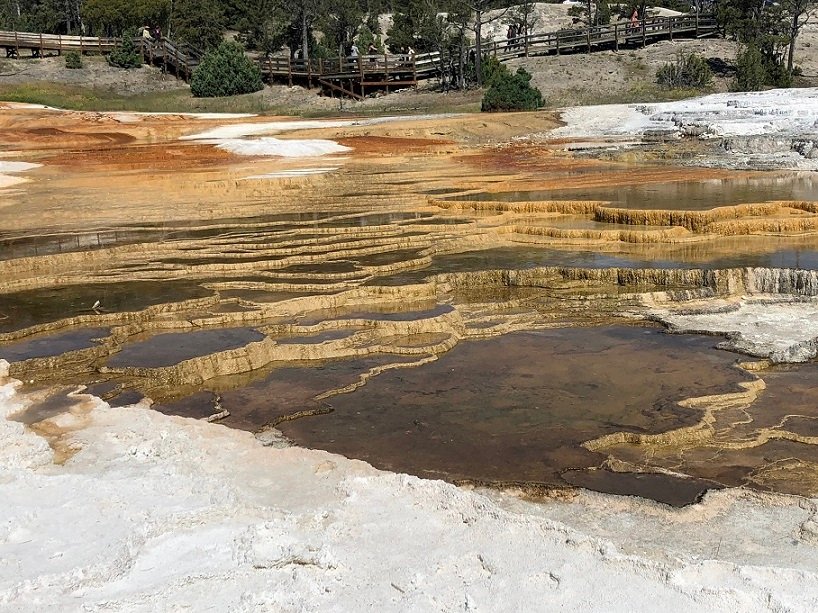 One thing you can always count on in Mammoth are elk encounters.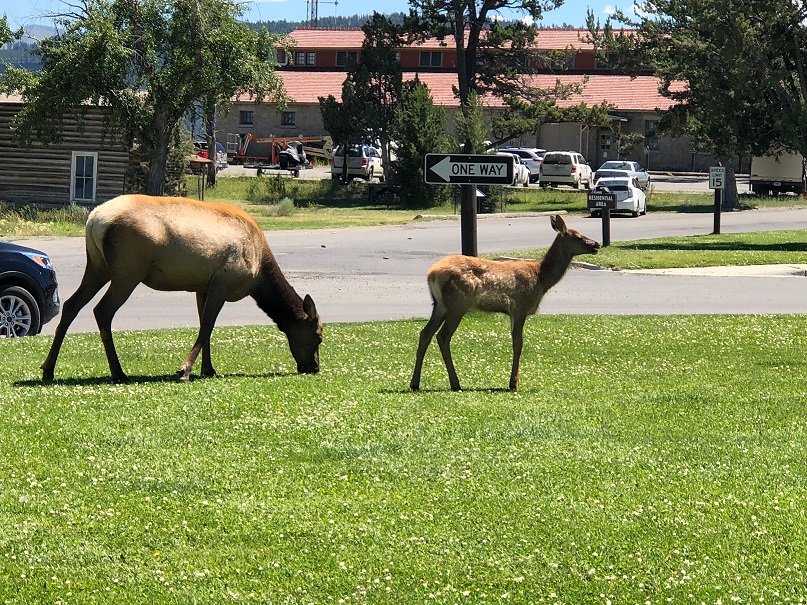 ---
A note to Yellowstone National Park:
Although our time was short this is not goodbye but rather "We'll be seeing you again Champ." Take care of my buffalo friends!
I know many of you have been following our adventures and I promise you there will be more. We are currently heading to Sidney Montana to work the Sugar Beet Harvest. This harvest happens every year and lasts from 2 weeks to 1 month. They hire workampers every year and the money is good.
Keep checking in for updates and also subscribe to our channel on Youtube at Trippin Brehenys.
Share more of our awesome adventures at Trippin Travels.