Seeking Freedom On The Road To Nomad Day 8 Part 2 Of The Badlands Area – Julia
Seeking Freedom On The Road To Nomad Day 8 Part 2 Of The Badlands Area – Julia
This past week has been one of the most wonderful weeks of my life. So many of my senses are going crazy. The beauty, the sounds, the peacefulness, the smells and most importantly the time that I have been able to spend with Joe and my son, Nick. So much of everything we do each day are things we must get gone. But have you ever thought how different your life could be if you removed all those "tasks"?
So as I reflect on the past 8 days, I want to make sure that I maintain the focus on seeking freedom even as I write about the experiences we are having along the way to Yellowstone.
Day 8, was packed full of so many wonderful experiences that were vastly different, I decided to write a part 1 and part 2. The Badlands National Park was deserving to have its own exclusive write up in Part 1.
After a wonderful day of exploring and hiking in the Badlands, we took a break from being out in the hot sun and decided to take a drive.
We drove about 30 miles east to the town of Wall, South Dakota. Wall Drug is a destination for every traveler. Don't let the name deceive you. They serve home style cooking that will seat up to 530 guests. The homemade pies, donuts and ice cream is simply delicious. Surrounding the restaurant area is a huge number of gift shops, pharmacy, video game center and so much more. From the outside, it looks like just a small building, but then it goes on and on.
Wall Drug has been around since 1931 and became well known for offering free ice water to weary travelers. It has an interesting and wonderful story, so be sure to click on the link about its history as you won't be disappointed. http://www.walldrug.com/about-us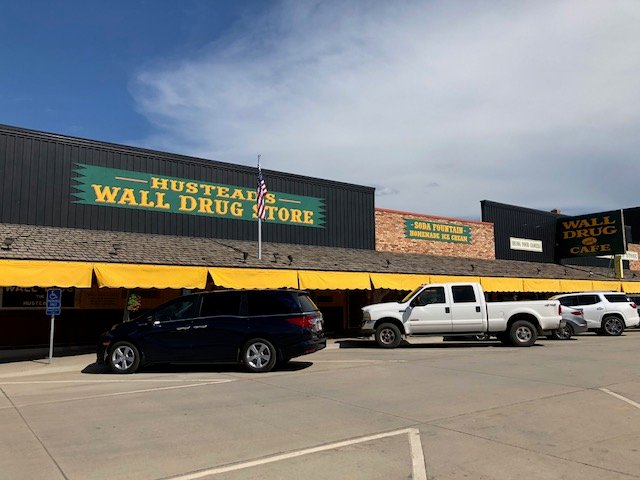 This is just a small glimpse of what you will find inside this treasure.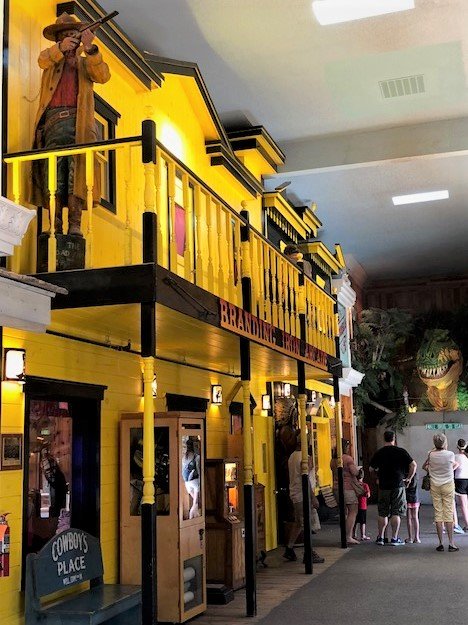 Joe and our son, Nick playing the largest Space Invaders game I have ever seen.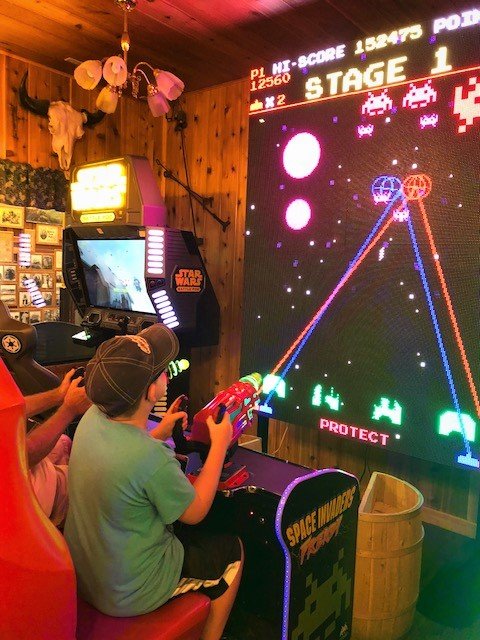 On our way back to our trailer, which really needs a name, we made a quick stop. Prairie Dog fields are everywhere in South Dakota. You can just walk into the fields and watch them. They are wonderfully vocal animals and so very cute. Nick loved them the most out of everything we saw that day.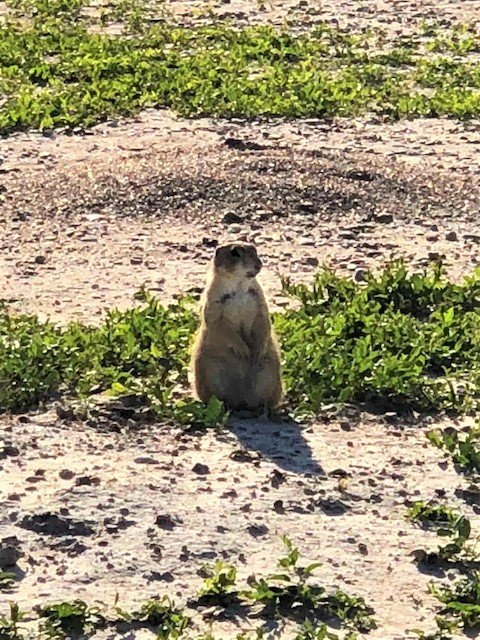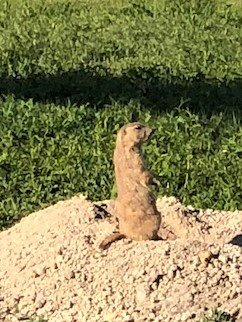 Tomorrow we are heading to Hill City, SD near Mt Rushmore for a few days. Looking forward to a couple days off the road.