Seeking Freedom On The Road To Nomad Day 8 Part 1 The BadLands National Park – Julia
Seeking Freedom On The Road To Nomad Day 8 Part 1 The BadLands National Park – Julia
It has been a few days since I have been able to do anything technology related. We are high up in the hills in the Black Hills National Forest and oh my, the Internet. What Internet??? We ain't got nothing up here. So here I am in the laundry room at the KOA in Mt Rushmore plugged into the wall with a cable to get Internet. Where there is a will, there is a way and this is a painfully slow way. How did we ever survive?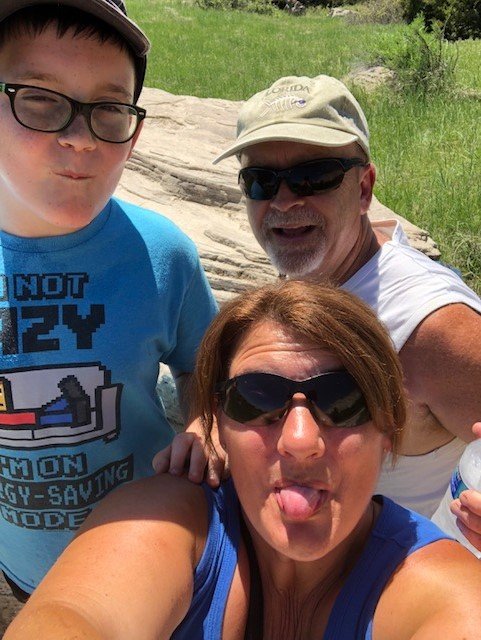 On day 8, we hitched up and drove from Kennebec, SD to the Badlands, SD. South Dakota is rich with so much history and an expansive variety of terrain. Kennebec was a whole lot of nothing, but as we enter the Badlands territory, a whole new adventure began. Please note this park is open 24 hours, so we were able to go back in the evening. The moon was bright, so the stars were not very bright, but it was serene with the howling of coyotes in the distance.
This post will be short in narration as the pictures say it all.Sit back, relax and enjoy the beauty.
Badlands National Park, aka Badass Lands National Park! (None of these pictures have been edited and are in their natural state).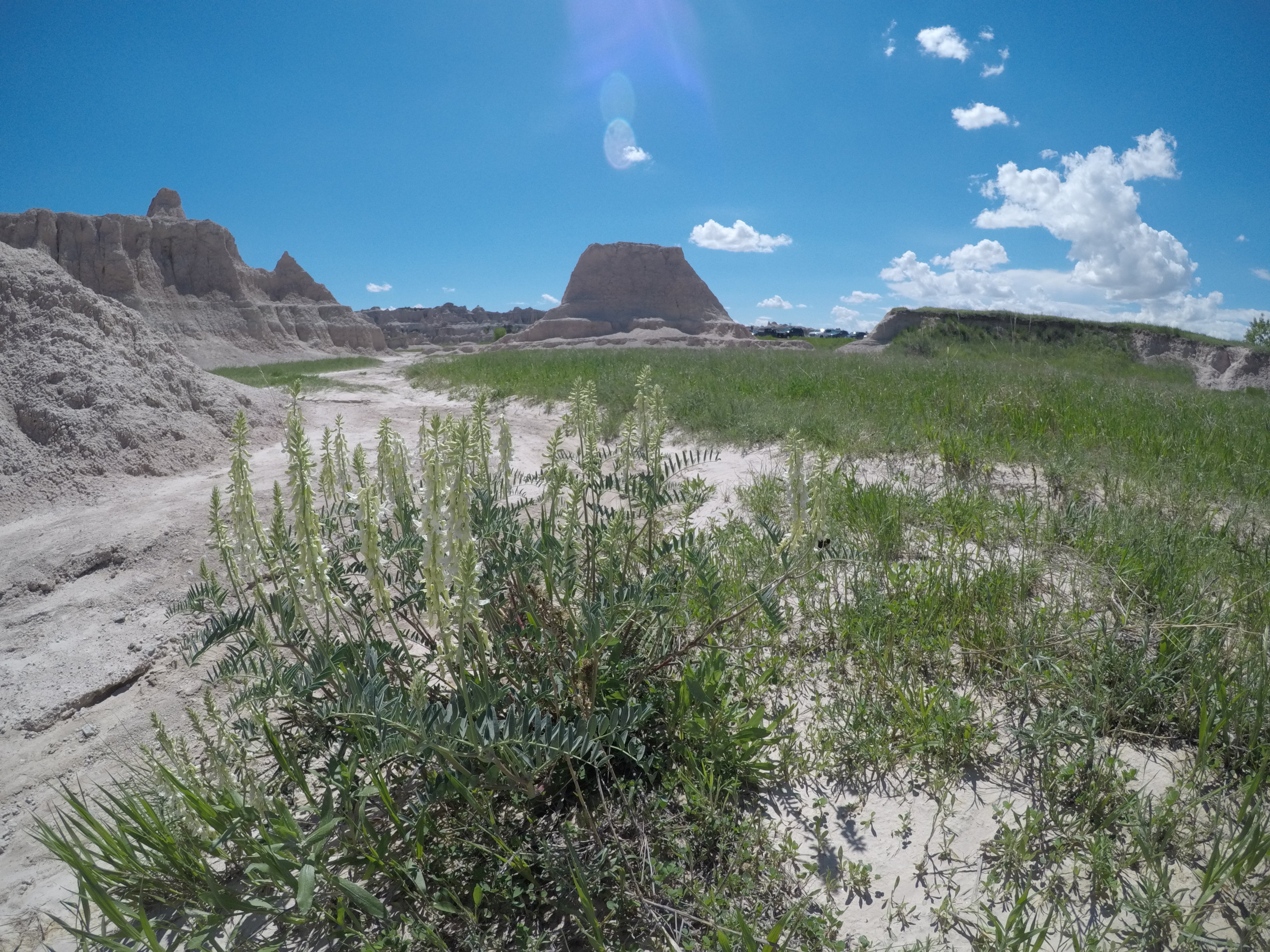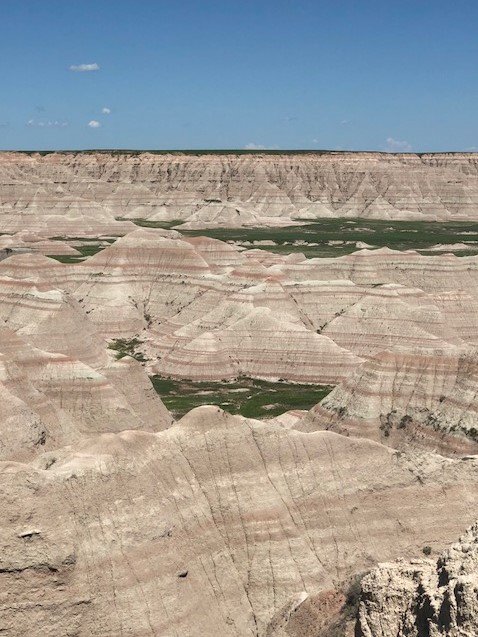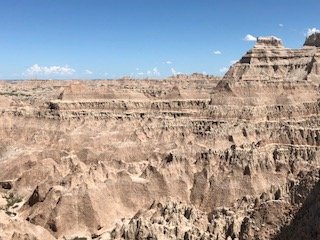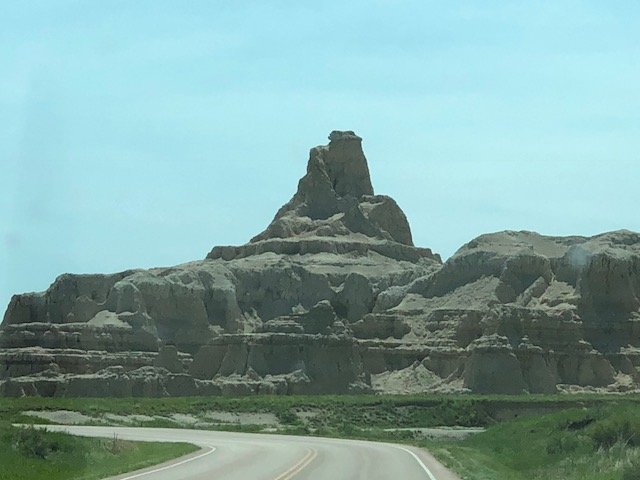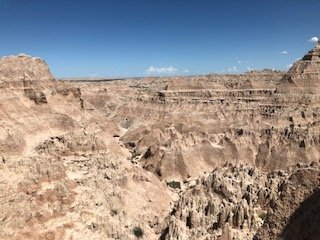 That little tiny spec of a person is my husband, Joe!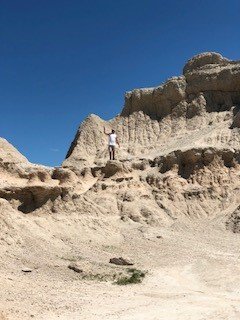 The 2 little specs of people are my husband and my son.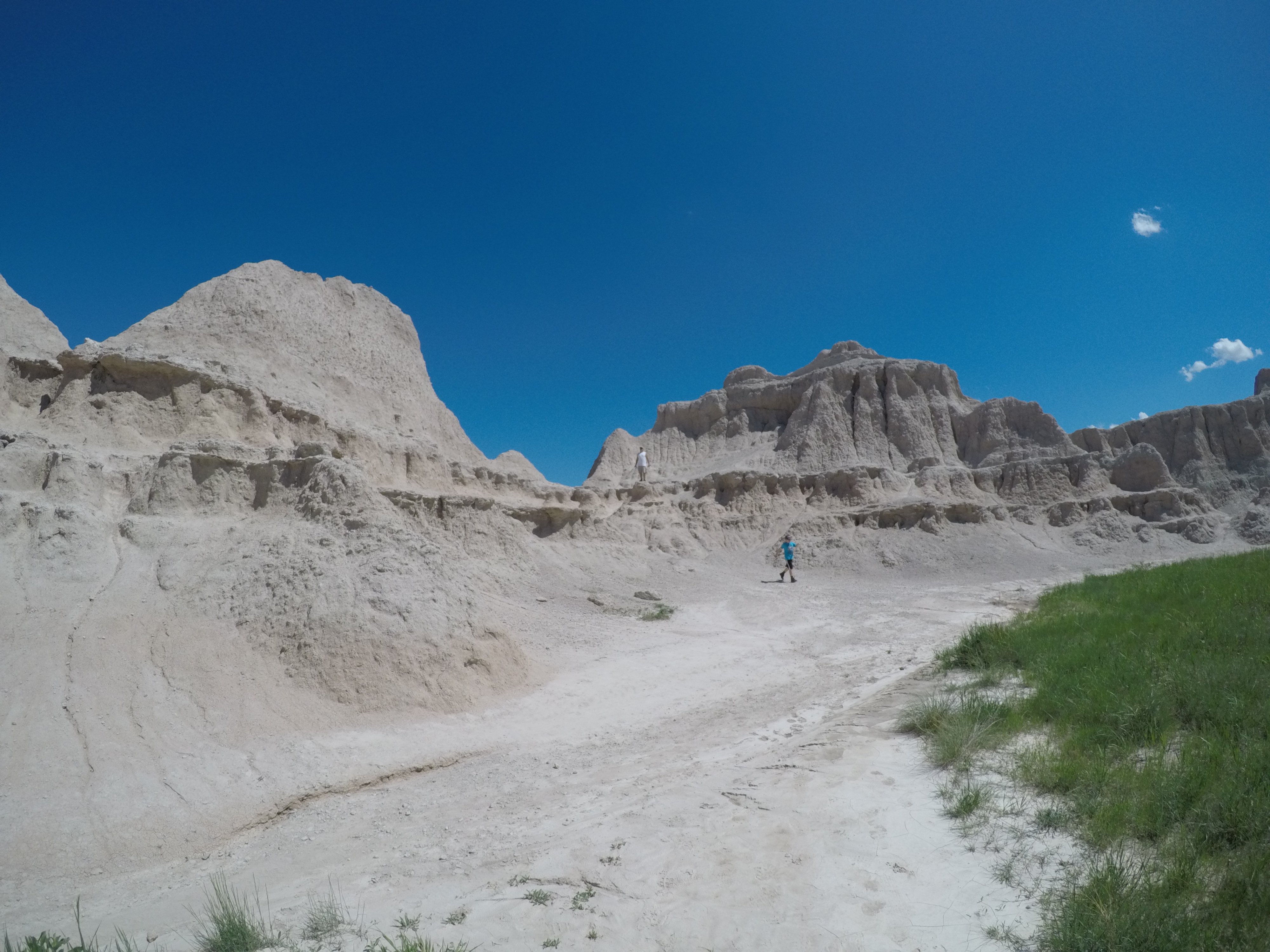 https://www.nps.gov/badl/index.htm
The entrance fee is $20 and is good for 7 days. However, you can purchase a National Park Pass for $80, good for one year if you are under age 62. We purchased one and it has already paid for itself in 4 days. If you are over age 62, it is $80 and good for life.
http://traveltips.usatoday.com/badlands-national-park-fun-facts-13159.html