Full Time Traveler Interview Series – Episode 1 (Meet Rob Ridgeway and Dottie)
Full Time Traveler Interview Series – Episode 1 (Meet Rob Ridgeway and Dottie)
So you want to be a full time traveller? Ready to pack up all your stuff and move into an RV? What is it that makes someone decide to downsize their lives, hit the road and live life moving from one adventure to the next? In this series we will be looking to answer just those questions.
Having just went full time in an RV ourselves I can tell you why we did it but everyone has their own reasons and I thought it would be a great idea to meet and talk with these people during our travels and share their stories (as well as ours) with you.
On 4/28/18 I had the distinct pleasure of sitting down with Rob Ridgeway who is a fellow full time traveller. Rob is also the creator of the hit board game Spontuneous.
So let's get to the interview…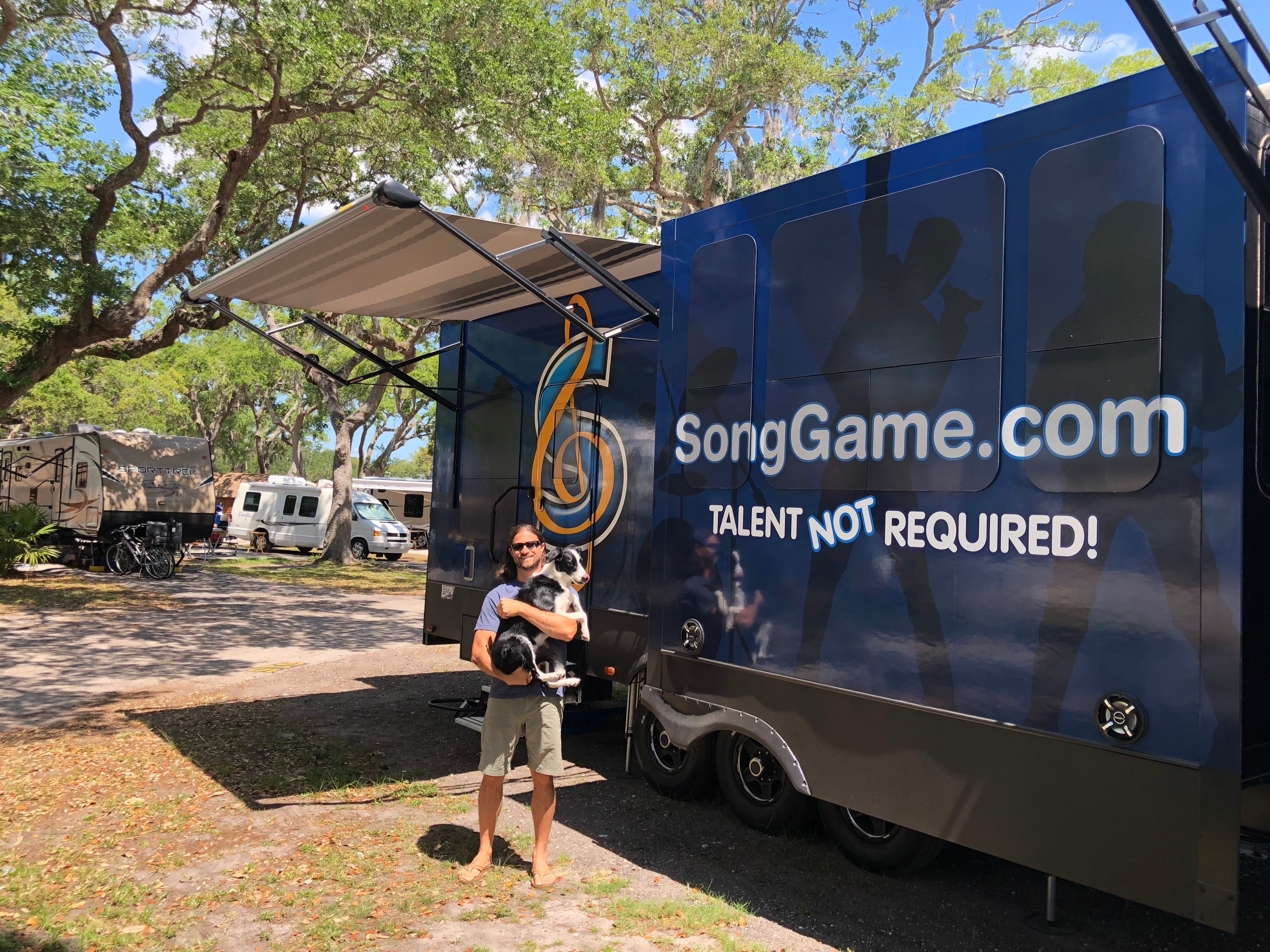 Meet Rob and Dottie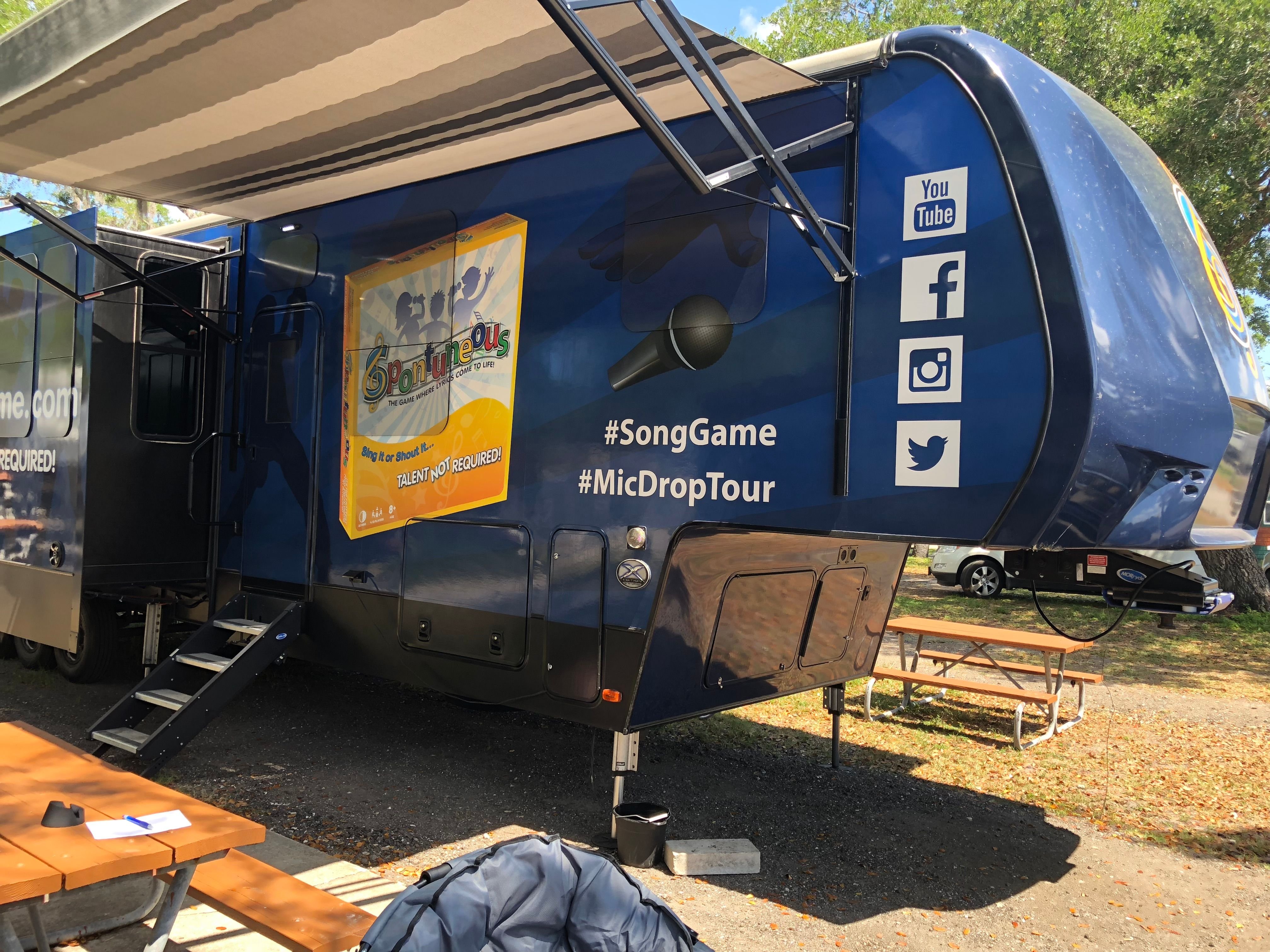 Robs bad ass rig!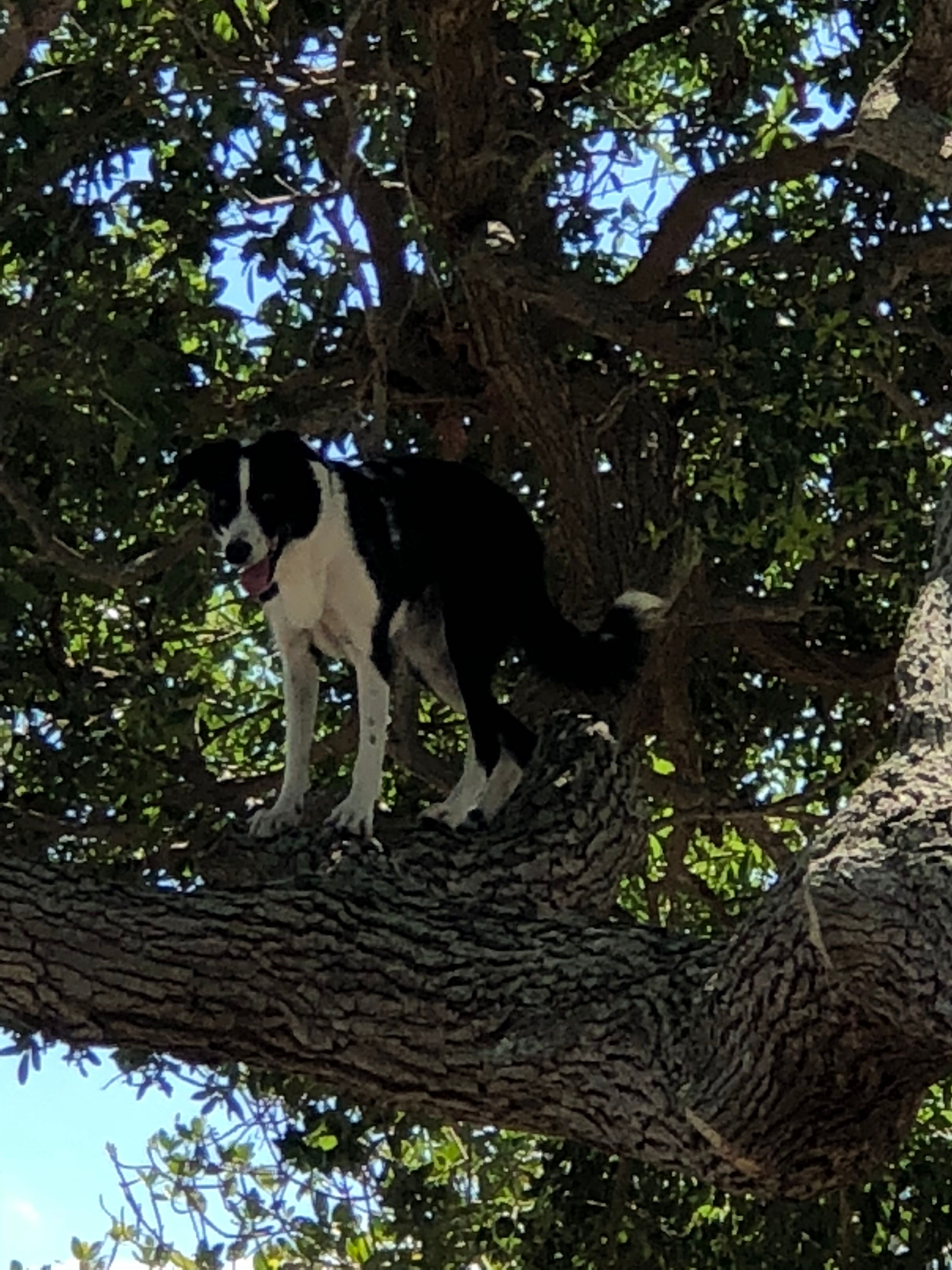 **Seriously Dottie? Climbing a tree?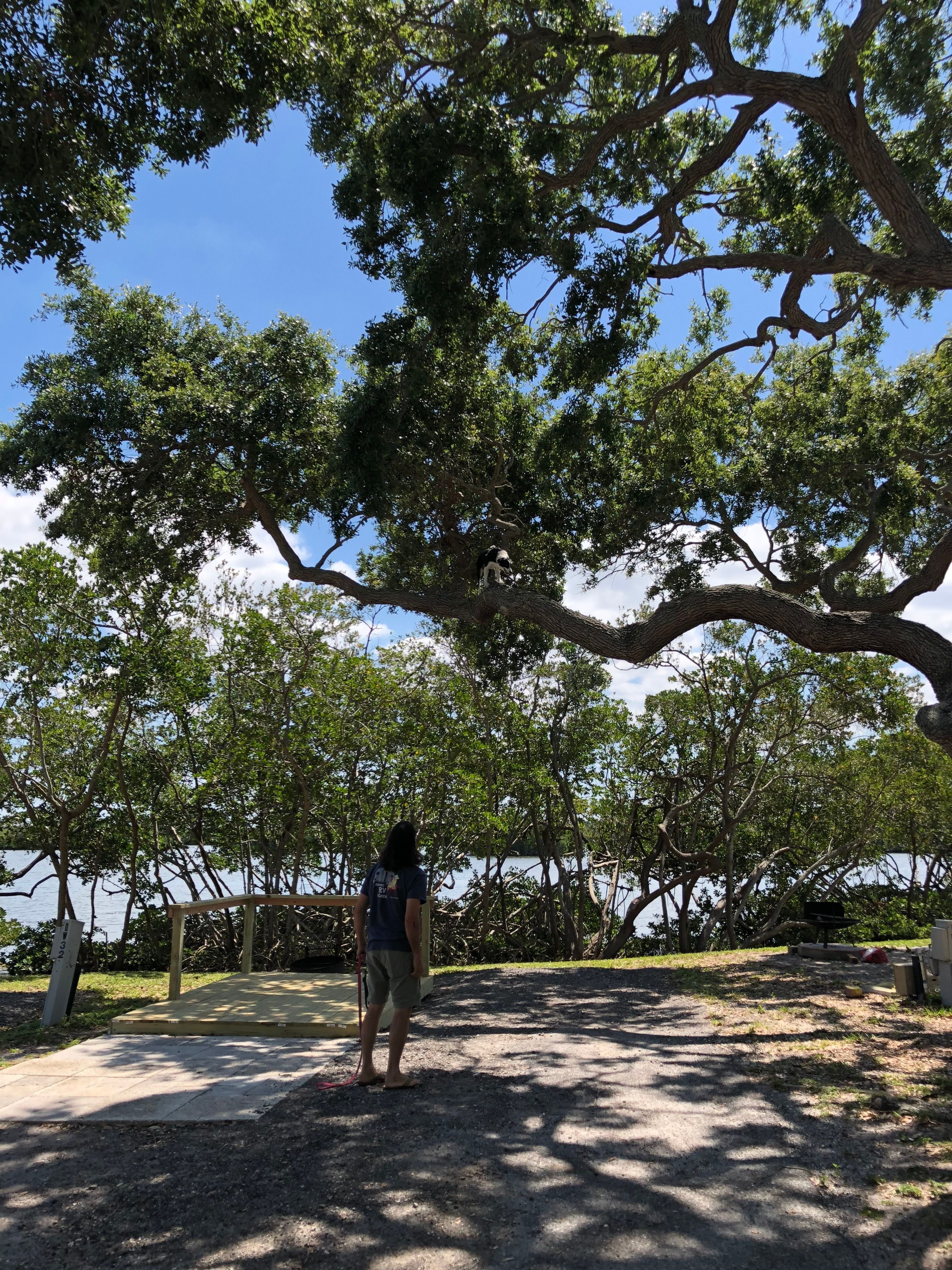 Is Dottie having an identity crisis? When did dogs start climbing trees?
And how about some live action:
I'd like to thank Rob for taking the time to meet with me and allowing me to ask him questions about his full time travelling experience, giving insight into being an entrepreneur and most of all for being an inspiration.
For more on Rob's hit board game Spontuneous, check out the link to my post below.
Until next time, We will be seeing you… ON THE ROAD!