Our First RV Adventure – Newbies at the Wheel – Part 4
Our First RV Adventure – Newbies at the Wheel – Part 4
For those of you who have been waiting anxiously for my next RV adventure update your patience is about to be rewarded.
Day 6 – We arrived at Arcadia Lake State Park which had some nice water views but was otherwise unimpressive. They didn't do anything to clean up the trash around the place which was a shame because otherwise the park would have been nice. The guy camping next to us was a friendly sort who offered me some tools when he saw me climbing underneath my rig as well as some beer and pot later in the evening. "Thanks, but no thanks bro!"
Day 7 – Our trip to our next destination at Palo Duro Canyon State Park was uneventful (YES!). We were treated to a gorgeous view as we descended into the 2nd largest canyon in the U.S.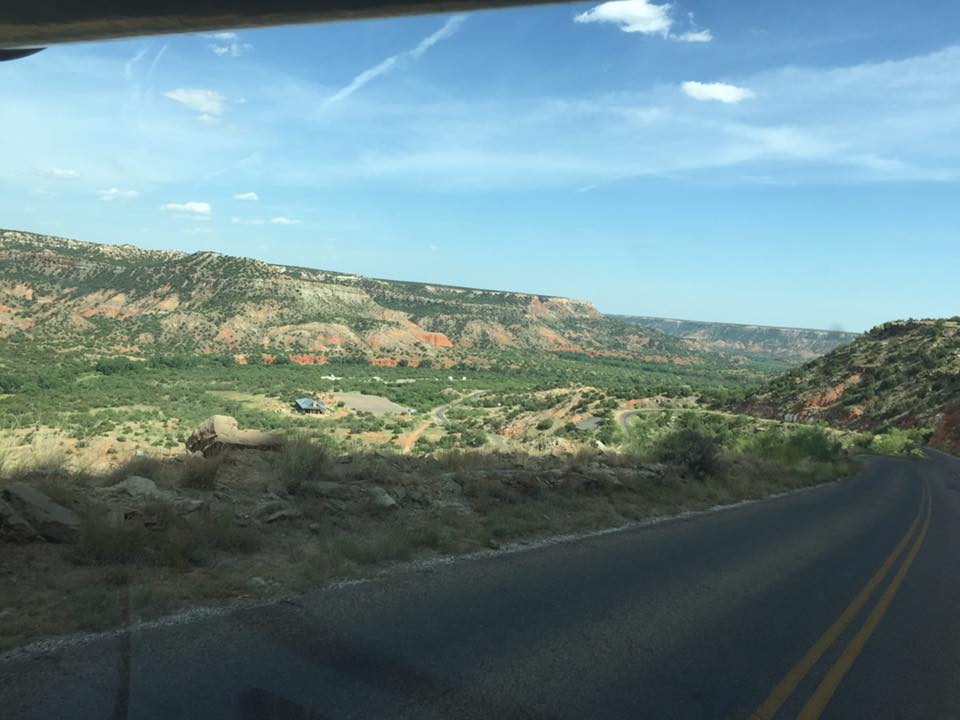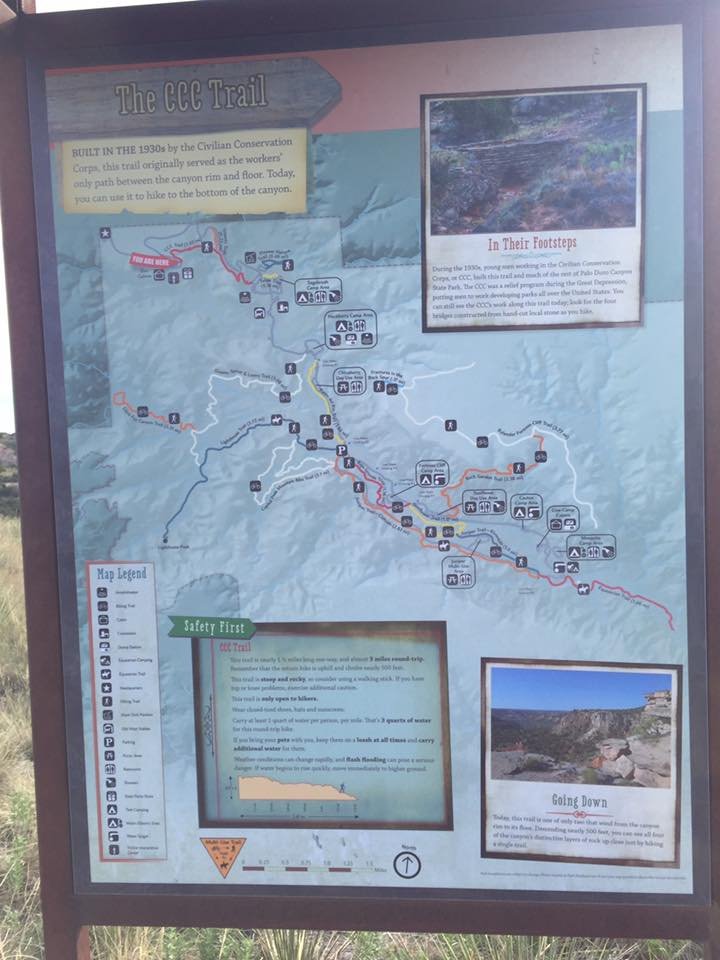 Shortly after reaching the bottom of the canyon my wife Julia realized we no longer had a wireless signal and had not checked in with anybody to let them know we were still safe. After setting up camp we started a fire and attempted to send some smoke signals but no one got the message. Later in the evening I got to share the bathroom with THIS big boy.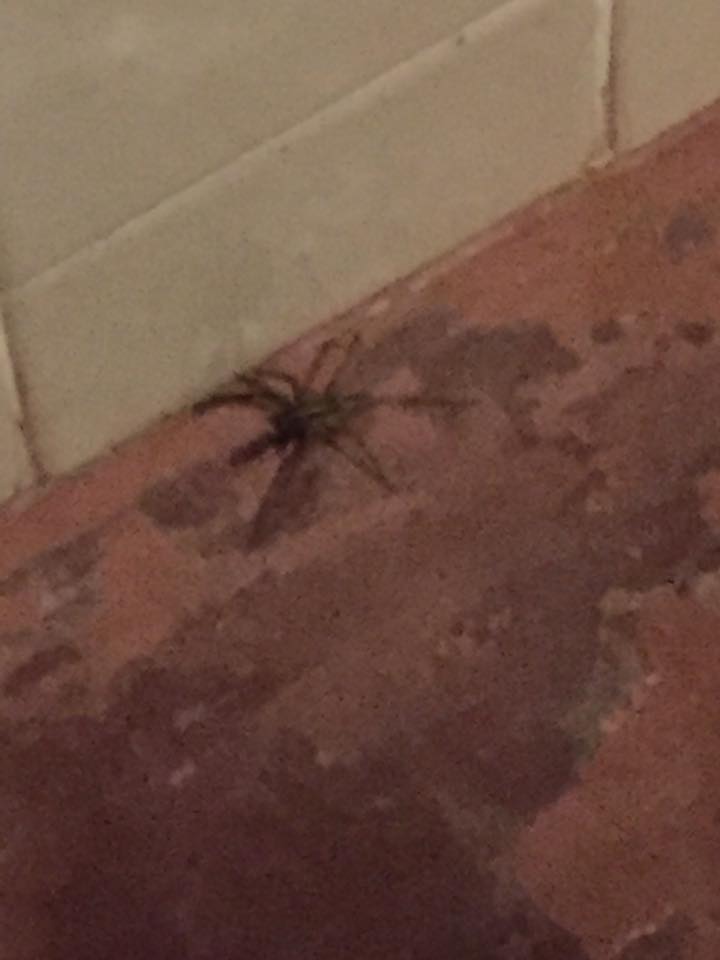 Day 8 – I was a little concerned that Mini Mack (the name Julia has given our rig) was going to make it out of the canyon but he did awesome. Yes, Mini Mack is a he, Julia named him so she got to pick the gender as well, which is just as well because there were definitely things hanging from the under carriage on day 6 (see previous post at https://steemit.com/rv/@jbreheny/our-first-rv-adventure-newbies-at-the-wheel-part-3).
Days 8 through 10 – We made it safe and sound to Colorado Springs to the home of our daughter Kristin, son in law Jake and grandbaby Nora. I took this time to make some needed repairs on Mini Mack including roof tape over leaking area and then covering with elastomeric, new power window switches (fixed driver side but not passenger), removing the bent up step on drivers side due to our dual blowouts on day 6 and general tightening up of screws and bolts. On day 9 Nona (Italian for grandma, that's my wife Julia) couldn't figure out how to work the recliner at the kids house and she figured if she pushed hard enough the legs would extend. How's that working out for you Nona?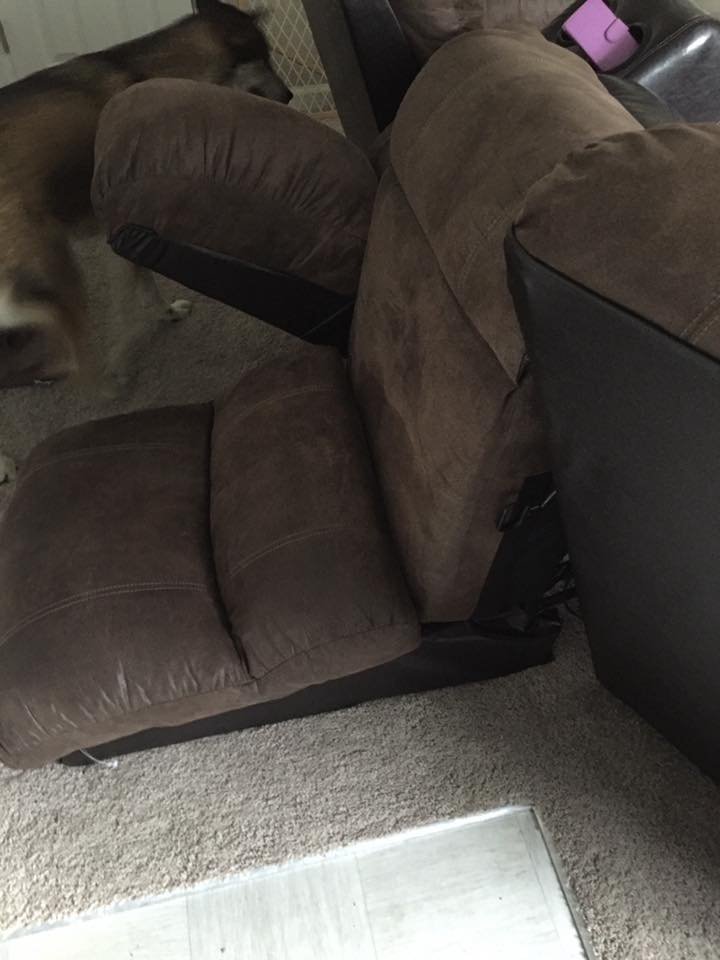 She was inside the house kicking her tiny little legs to get herself extricated from the chair. I wish I had been there to see that. We had planned on having a day of fun and going to see some sites in Colorado Springs but opted for a lazy day instead. Hanging out with the kids and grand baby was fun enough for us.
Day 11 – As Willie Nelson so succinctly put it "On the Road Again". Our next stop was Wilson Lake State Park in Kansas, and I must say KANSAS I owe you an apology!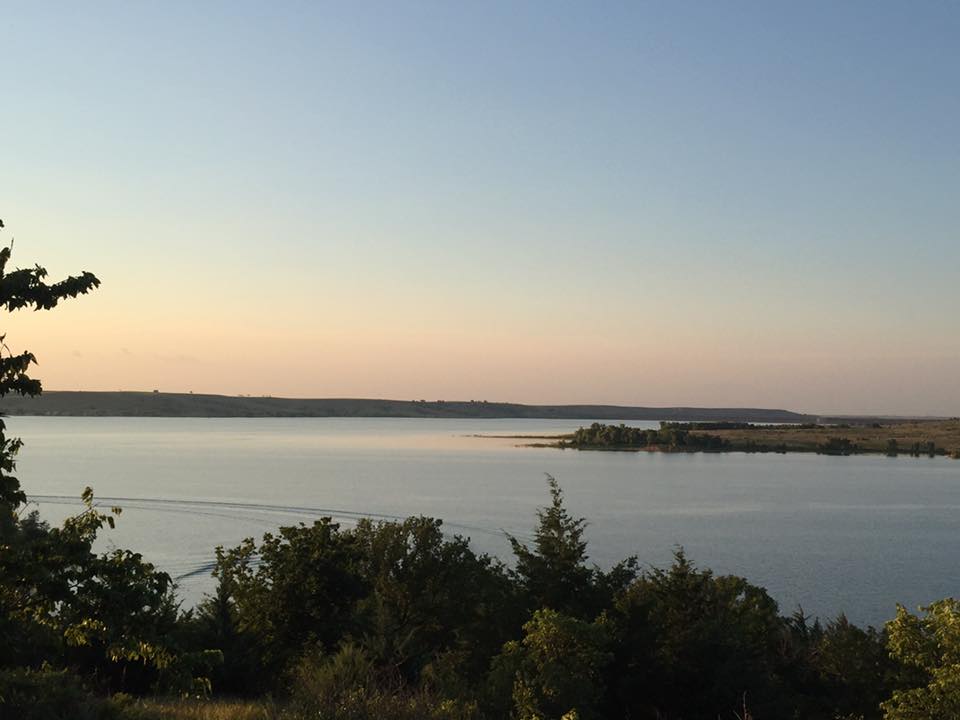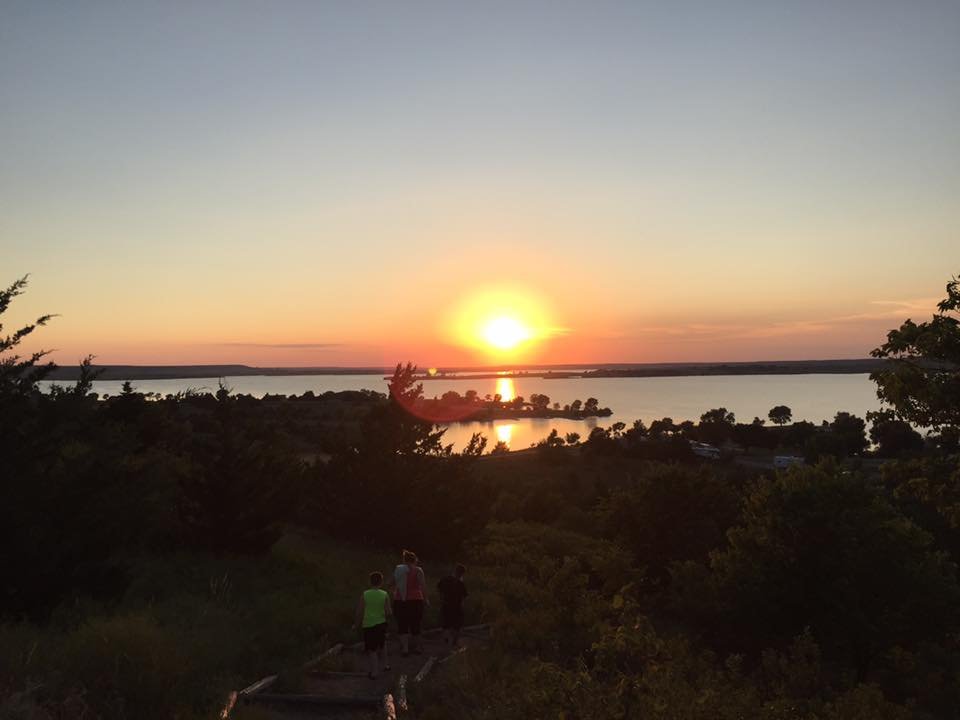 I always thought you were just a flat mass of barren land. Who would have thought? We took a hike through a small wooded hilly area…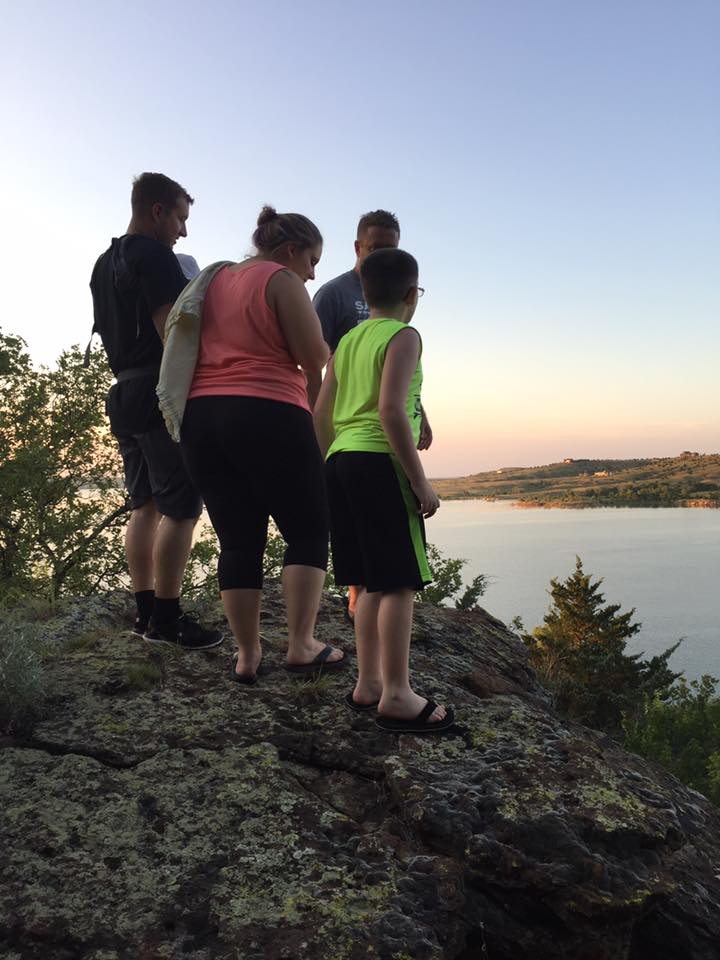 and upon returning to camp I felt a bite near the top of my shorts and pulled up my shorts to find my first ever TICK feasting on my flesh. Jake, Nick and myself all got to share this wonderful experience. I had a total of 3 on me. Julia ran into our rig to grab some tweezers and I could swear she did the dishes first. Then it was time for a fire, some s'mores and then bed.
Day 12 – Here are some gratuitous pictures of our start to the day: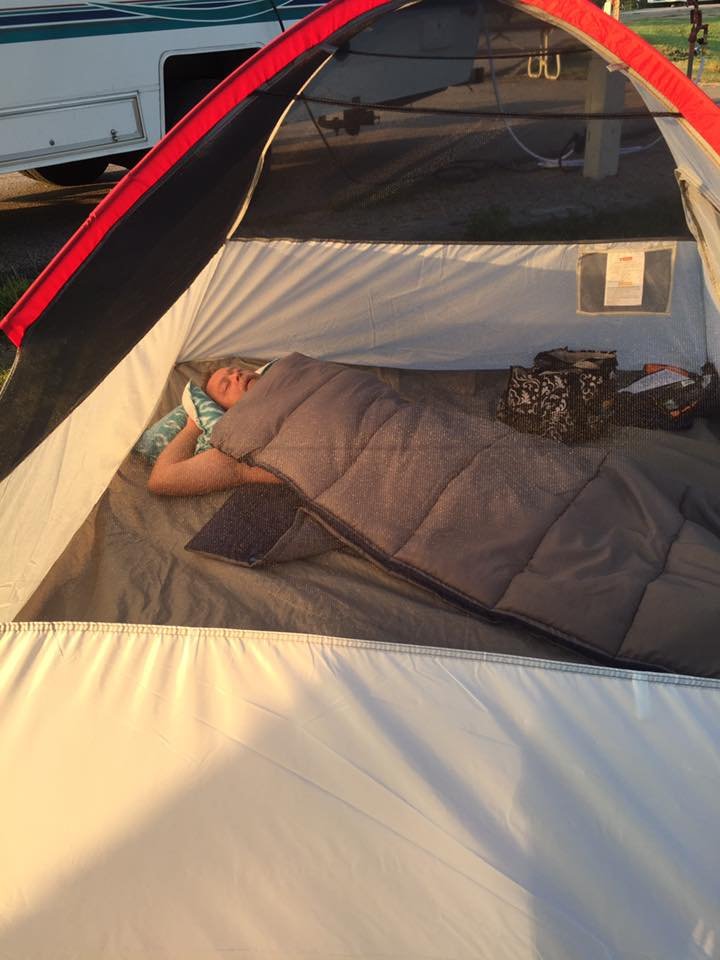 Julia thought it would be funny to snap a shot of me sleeping in the tent.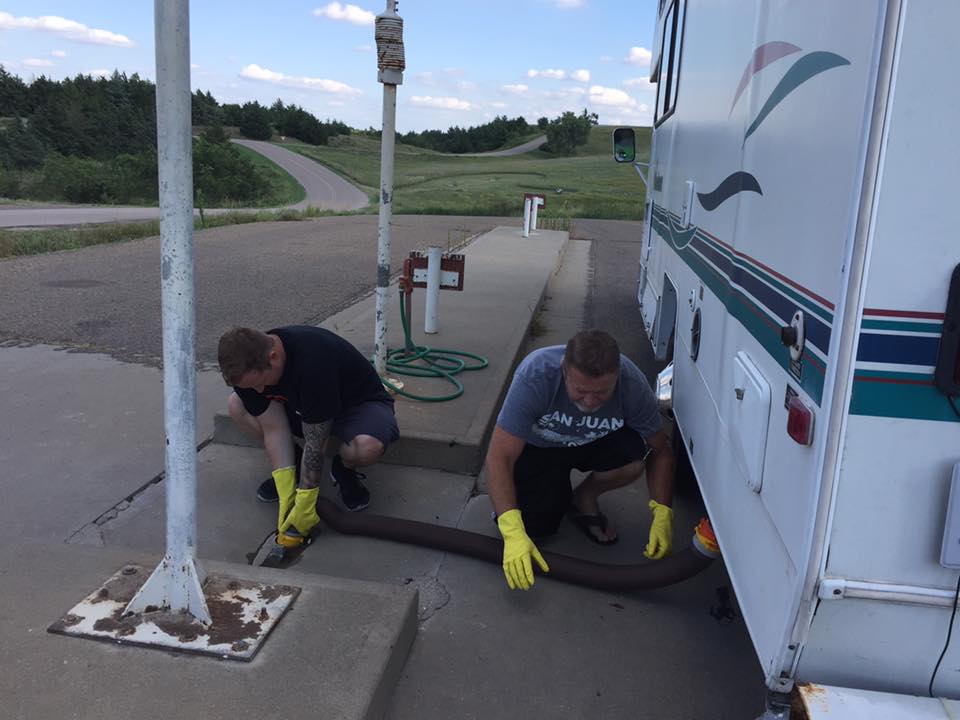 Son In Law Jake and I dumping the dookie tank.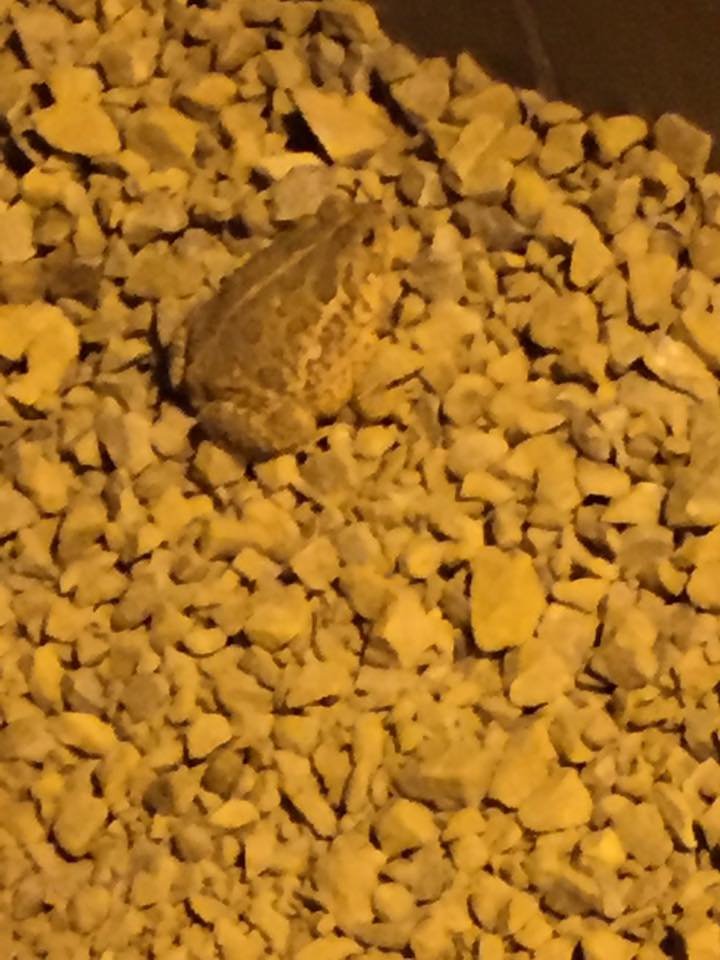 Almost forgot, this guy jumped in front of me on my way to shower house at 11:00 pm the night before.
Our next destination is Robertsville State Park in Missouri.
Stay tuned and we'll see you on the flip side.